About
---
We believe that anyone who lives with us should be able to spend their time on meaningful friendships, family time, the activities they enjoy, and nurturing good health.
We also believe in helping you maintain your independence as much as possible. Residents can choose the level of care that best meets their needs.
Greystone Village Retirement was built to give you the amazing quality of life you deserve.
---
Our residents also play a very active role in helping to decide meals, activities, entertainment, and outings, and are very much the guiding hand for our culture.
We are locally owned and operated by a team of experienced and dedicated professionals led by Jennifer Martel.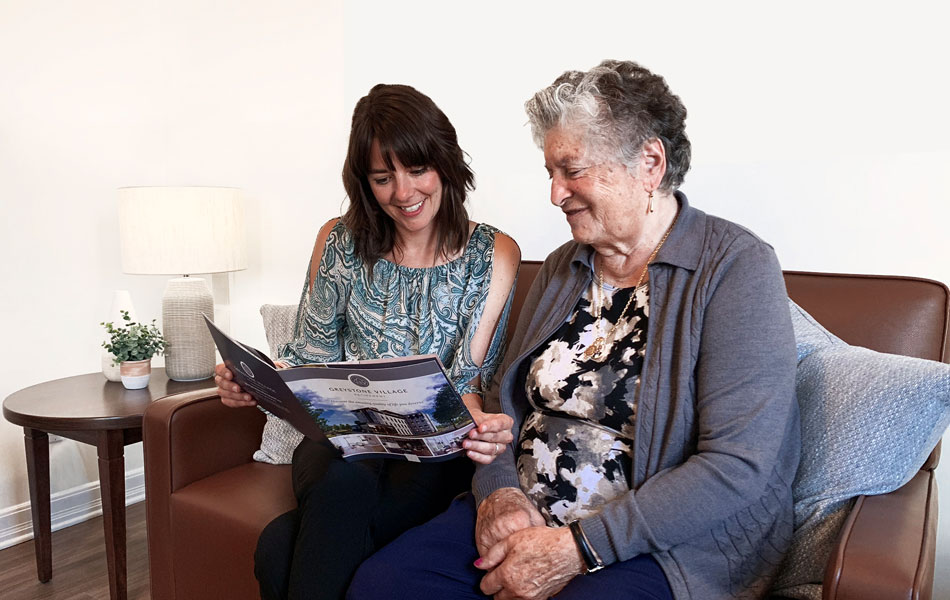 Jennifer Martel: Co‑Owner and General Manager
---
Jennifer Martel is well known in the retirement profession, and has a solid reputation as a strong advocate for seniors living in retirement communities. Jennifer has worked for many years to improve the quality of life for clients residing in communities where she has held multiple positions including general manager and regional director and now, co-owner and general manager of Greystone Village Retirement. Prior to working in retirement residences, she worked as provincial director of the Canadian Diabetes Association as a Provincial Director.
Learn more about Jennifer